Custom car covers for Lancia Fulvia Coupé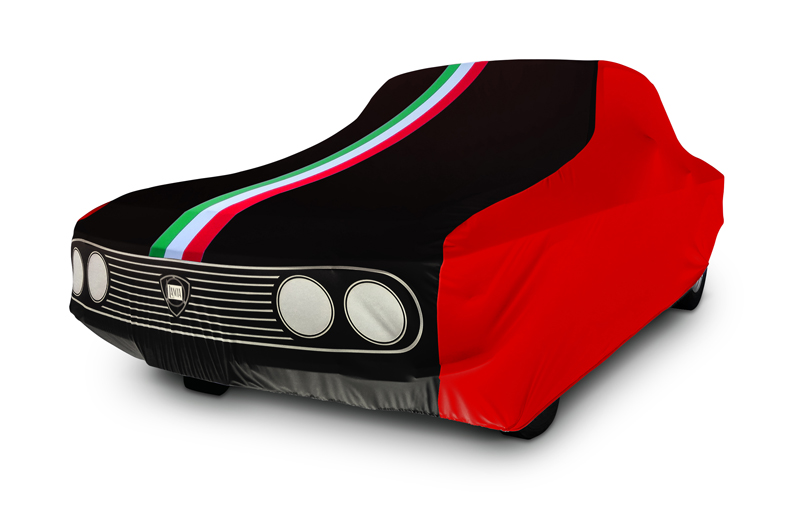 At Quality Car Covers we are proud to present a brand new series of indoor car covers especially designed for the iconic Lancia Fulvia Coupé. This is a custom / tailored made cover with the exact dimensions adn following the lines of the Lancia Fulvia.
We use our already known indoor breathable fabric with a soft linen on the inside to provide the best care to your car. In this case our designers have created a new design where you an guess from looking at the cover which car is underneath, marking the lights, grill, and various other details from your Lancia, also at the back of the car.
The Fulvia Coupé was a compact two-door, three-box coupé introduced in 1965. It was designed by Piero Castagnero, using wheelbase 150 mm (5.9 in) shorter than its sedan counterpart. As the last Fulvia model to be discontinued, the coupe was ultimately replaced in 1977 by a 1.3-litre version of the Beta Coupé.
If you´re the lucky owner of one of those now you can protect it even better and with an italian style with one of our Italia Series Car covers. Check out the link below for more details.